Bergamot- The oil of radiant sunshine.. and tea
Bergamot (pronounced "burger-mott") is a bitter, inedible citrus fruit – often called a bergamot orange – although confusingly, it is yellow coloured like a lemon and Unlike other citrus fruits, it is grown only for its essential oil    .
It is from a spiny tree called the Citrus bergamia that originated in the tropical climes of South East Asia and is now grown commercially in the province of Calabria in Southern Italy. You can also find it in the south of France and Africa's Ivory Coast. Calabria, however remains the epicenter of production, and the cosmetics and tea industries are the primary customers. Extracted from the rind, the oil is blended into many perfumes and is a key ingredient in Earl Grey tea.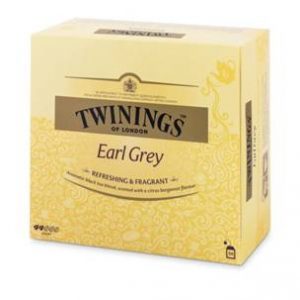 The name Bergamot derives from the Turkish words "beg-armudi" which means "The Prince's Pear" – a fittingly majestic title for what is considered the finest and most exotic of citrus notes. Indeed, it first came into vogue at the court of King Louis XIV of France in the 16th Century where aristocrats would commonly wear bergamot ("prince's pear") scented perfumes- the traditional Eau de Cologne is heavily scented with bergamot.
It was used in traditional medicines throughout Renaissance Europe, as it was believed to have curative properties to keep fever away. Wealthy members of society would often wear a pomander around their necks, heavily scented with notes of bergamot – in order to hide the stench of body odour.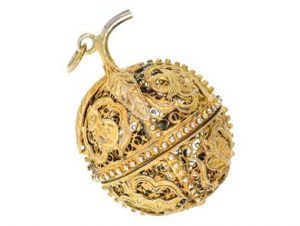 In Italian folk medicine, Bergamot is used to treat fever and parasites as well as infections throughout the body, including the skin. Today, bergamot oil is hailed throughout traditional and pharmaceutical medicine for its antiseptic and antibacterial properties, which make it exceptional for healing wounds, combating yeast build-up, preventing dandruff, and reducing inflammation. .  It  is very useful in aromatherapy and is loved for its ability to reduce anxiety, brighten moods and to give the heart encouragement. Just as bergamot oil stimulates moods, it also has the ability to stimulate blood flow to the scalp, which can regenerate cells in the hair follicle.
How to Use Bergamot Essential Oil
Direct Palm Inhalation:Perhaps the easiest way to use bergamot oil is through a simple direct palm inhalation. Place a drop of this mood balancing oil in the palm of your hand, gently rub the palms together, bring them towards your face and take a deep inhalation. Repeat at any point in your day when you would like to feel uplifted and clarified. As a quick palm inhalation blend, do this with a drop of rose oil to discourage feelings of sadness or melancholy.
Diffuser:Bergamot is one of our favorite oils to keep handy by the diffuser as its sweet fragrance blends well with almost any other oil — give it a try! It is universally loved by the whole family. We find that children especially find Bergamot enjoyable. Bergamot is a great year round fragrance for creating a fresh, welcoming home.
Please use safety precautions, because citrus and the sun are incompatible. Citrus oils, including bergamot, are phototoxic, and can damage your skin if rubbed on the skin and exposed to sunlight.
Other Ways To Use Bergamot Essential Oil
Apply a drop to support skin health, including the soothing of insect bites or itchy, red skin.
Add several drops to a mister or spray bottle as a natural and pleasant insect repellent.
Dilute one drop of bergamot in 2 tablespoons of warm water. Gargle the mixture to freshen the breath and maintain oral health.
At night time, place two drops on a cotton ball and tuck it under your pillowcase before bed for a restful, pleasant sleep.
 Bergamot's bright sweetness has a tendency to produce big smiles when a few drops are added to your diffuser.
 Safety Considerations for Bergamot Essential Oil
Though it is generally non-toxic and non-irritating, bergamot is extremely phototoxic. Do not expose skin to sunlight for 12 hours after application. Repeated use can result in contact sensitization (rotate between different oils). Do not use on children younger than 5 years of age. Do not take bergamot essential oil internally.