Chakra Reading
Dip. HSc Aromatherapy
Services
Chakra Reading and Mapping
Aromatic Kinesiology
Skincare Range
Aromatherapy
Yoga
Prices
Chakra reading sessions $100 for 90 minutes
Aromatic Kinesiology $110 for 90 minutes

Availability
Tuesday - Saturday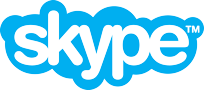 SKYPE APPOINTMENTS AVAILABLE
Chakra Reading
Dip. HSc Aromatherapy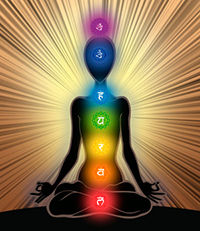 available via


Michelle has developed a unique ability to intuitively translate energy patterns of the subtle or energetic body (chakras) into a Chakra Drawing that will be simple to understand and provide you with practical ways to align to your soul's purpose.
'Chakra Readings are such a beautiful time when we both sit together in heart space. The channeling is easy and simple….. you don't have to know or do anything…. your soul/higher self already knows. The clear purpose of the reading is to show you how to live  life as the best version of yourself. One thing I have experienced doing readings is that YOU are absolutely loved and honoured by your spirit guides no matter what is going on in your life.. Not just some people ALL people.
Chakras what are they?
In Yogic tradition, the human body has seven energy centres called Chakras which represent Prana – our vital energy or "life force". Through understanding where they are placed and how they are 'spinning' you are provided with a deep and insightful understanding of physical, emotional, mental and spiritual patterns.
When these energy centres are healthy and open, so are we–physically, emotionally, and in our relationships. But when they are blocked through injury, illness, or disconnection from others, we are blocked from being our best selves.
Having a chakra reading is a unique way of looking at the anatomy of your soul. A reading will provide you with a map of how your chakras are operating. Each chakra is intuitively read and drawn to paper. Readings will explain each chakra, what they govern and provide practical information on how to bring about realignment and balance.
Chakra Reading and Chakra Drawing sessions usually take at least 1 hour.
MAKE AN ONLINE BOOKING https://Woodfloriabookings.as.me/?appointmentType=15584534

"Dear Michelle, Just wanted to let you know how deeply impressed I was with your Chakra reading on Thursday. You have a real gift. Your reading was incredibly insightful, sensitive and quite importantly for me, extremely practical. You provided a brilliant (and very accurate) snapshot of me as I am right now, whilst showing me how I can work towards creating a life that could be much more beneficial both to myself and my relationships with those around me as well. You also encouraged me to acknowledge my own gifts and purpose.

The way you worked with me was also non-invasive in the sense that whilst dealing with highly sensitive and personal issues you have the ability to make it 'light'.

Thank you so very much. Look forward to seeing you soon."
Lots of love, J