Services
Prices
$120 per session
Availability
By Appointment only (Skype available)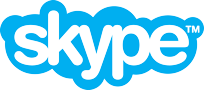 SKYPE APPOINTMENTS AVAILABLE
Jennifer would love the opportunity to share her passion for Astrology with you.
Her unique interpretation of Astrology is designed to serve and support YOU in navigating and unlocking the depth and wisdom of Astrology and what your Natal Birth chart has to offer you.
Helping YOU to discover:
Your potential
How to navigate life with more ease
Your Purpose in this Life
How to overcome and work with your Fears and Self Sabotage patterns
An insight into your unique and personal psychology (both Carl Jung and Sigmund Freud utilized Astrology to better understand their Patients)
How to tap into Your strengths (Gifts) and potential road-blocks
A thirst for knowledge, which could be said borders on addiction-, is part of Jennifer's DNA
From an early age – Jennifer has had a fascination with Spirituality, Philosophy and Esoteric Sciences.
Her passion for Astrology began when she commenced formal Astrological studies in 2003. This education, over the years has led her on a journey through many branches of Astrology – offering her a large 'tool-box' to utilize and draw from during an Astrology Consultation for her clients.
Jennifer commenced formal studies in 1995 in the Complimentary Medicine and Health arena, sparking a love and passion of Western Health Sciences – This led to a career spanning 25 years within the Naturopathic industry.
Through these seemingly different pathways, Jennifer discovered a definitive connection between the two Healing Sciences – allowing her to easily combine the two within her Astrology consultations.
A love of Food as Medicine, Permaculture, Yoga and Meditation – all of which combine seamlessly with Astrology, offering an holistic approach, depth and wisdom to supporting and serving a clients health of Body, Mind and Spirit – an approach that Jennifer believes is SOUL NUTRITION.
Gathering knowledge and furthering her education is still a constant part of Jennifer's life – When she is not studying she loves nothing better than spending LOTS of time with her family and in particular her grandchildren.
Dancing, music, fermentation of food and herbs, being in Nature, Creativity, Freedom, Wealth Creation and living a Healthy Lifestyle are also passions that make her heart sing and inspire Her to live more passionately,
"The kitchen is for Dancing" is a heart-held mantra for her life
Appointments can be in person at Woodfloria or via Skype.
Astrological Consultations
Given your time, place and date of birth, Jennifer is able to calculate your birth chart which reveals the general themes of your life as well as your strengths, talents, challenges and lessons.
Astrology Consultation via Skype
available via



An Astrological Consultation via Skype with Jennifer can help you understand the planetary influences on your everyday life and your relationships.