Massage
Dip. HSc Aromatherapy
Services
Chakra Reading and Mapping
Aromatic Kinesiology
Skincare Range
Aromatherapy
Yoga
Prices
Chakra reading sessions $110 for 90 minutes
Aromatic Kinesiology $110 for 90 minutes

Availability
Tuesday - Saturday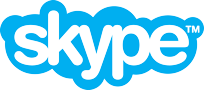 SKYPE APPOINTMENTS AVAILABLE

"The Chakra readings I have received from Michelle have been at significant personal times. I have appreciated Michelle's clear understanding of the spiritual wisdom of the Chakra centres. Her capacity to listen intuitively and with sensitive insight has brought new awareness and clarity to my own reflection and journaling. It is a gift I will continue to give myself and definitely recommend to others.
Thank you for your healing presence in my life.
Blessings and love,
Elaine
"
Elaine

Massage
Dip. HSc Aromatherapy
Michelle Coates is the founder of Woodfloria, and a qualified Aromatherapist with 20 years of experience.  As a bodywork specialist she has the ability to draw upon many modalities to facilitate energy movement and balance within the body, making space for self-awareness and healing.
Gifted with the ability to read the energy fields of the auric body, Michelle combines this information with the use of essential oils to create a truly unique experience in the treatment room.
Michelle draws upon many modalities to create a treatment specific to your needs and provide you with an amazing healing experience.
BOOKING LINK https://woodfloriabookings.as.me/schedule.php
Please note, Michelle is not taking on new clients for massage but is available to see new clients for her other services Chakra readings and Aromatic Kinesiology