Wellbeing
Dip. HSc Aromatherapy
Services
Chakra Reading and Mapping
Aromatic Kinesiology
Skincare Range
Aromatherapy
Yoga
Prices
Chakra reading sessions $110 for 90 minutes
Aromatic Kinesiology $110 for 90 minutes

Availability
Tuesday - Thursday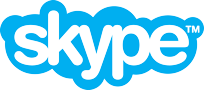 SKYPE APPOINTMENTS AVAILABLE

"Dear Michelle, I have so enjoyed my readings with you. They have felt like an exploration into aspects of myself that at the time have felt like untapped terrain within. So thank you for helping me tap into these parts of myself.
I have also learned a whole lot more about the chakra system just by being in your presence.
You have a gift Michelle, thank you for your sharing."
With deep respect and deep bows, A xx

Wellbeing
Dip. HSc Aromatherapy
Michelle Coates is the founder of Woodfloria, and a qualified Aromatherapist with 20 years of experience.  As a bodywork specialist she has the ability to draw upon many modalities to facilitate energy movement and balance within the body, making space for self-awareness and healing.
Gifted with the ability to read the energy fields of the auric body, Michelle combines this information with the use of essential oils to create a truly unique experience in the treatment room.
Michelle draws upon many modalities to create a treatment specific to your needs and provide you with an amazing healing experience.
BOOKING LINK https://woodfloriabookings.as.me/schedule.php
Please note, Michelle is not taking on new clients for massage but is available to see new clients for her other services Chakra readings and Aromatic Kinesiology