Woodfloria welcomes new Practitioners
 Woodfloria is thrilled to welcome  5 new team members to our already wonderfully diverse group of skilled practitioners. Each of them have come with a lifetime of experience in their chosen field. Our additions include Naturopathy, Acupuncture, Astrology and Massage. Rest assured with such a wealth of experience, you will be in great hands at Woodfloria as all of our practitioners have come together with a common goal to achieve a greater well-being for YOU and we especially enjoy the opportunity to work collaboratively with eachother to help you to be the best version of yourself.
NATUROPATHY- Robyn Cooper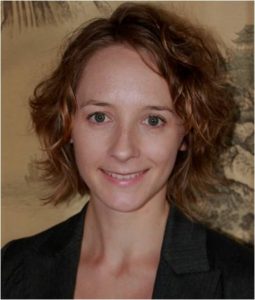 Robyn graduated from the Australian College of Natural Medicine with a Bachelor of Health Science (Naturopathy) in 2005 and has had over 15 years of clinical experience as both a Naturopath and Herbalist. Within these roles Robyn has developed an extensive knowledge of the many tools and varied approaches available to today's clinicians.
With 15 years of private practice in clinics around Brisbane and the Sunshine Coast  Robyn has established herself as a  highly respected and developed naturopathic and herbal medicine clinician.
Robyn uses herbal and nutritional medicine, alongside education in diet, lifestyle and environmental assistance to treat a wide range of conditions. Robyn focuses on improving the long-term health of clients and their families with a focus on prevention in a cost-effective way. Vitality is a key focus! Her aim is not only to remove and prevent disease, but to enhance the living experience of the individual,their family and their community.
Robyn offers naturopathic and herbal medicine assistance in the following areas; hormonal imbalances in both males and females at all ages, natural fertility and reproductive health for both men and women, pregnancy and lactation support, sleep disturbances, children's health, skin conditions, immune system conditions (including seasonal, chronic, acute and autoimmune conditions), dietary and environmental intolerances, pain management, digestive complaints, mental health and stress management.
Robyn is available every second Saturday at present but hopes to attend Woodfloria on a more regular basis.
ACUPUNCTURE- Neil Reynolds
Recently, we have been lucky enough to have Neil Reynolds join our team at Woodfloria. Neil began his career in Acupuncture in 1975!! Imagine that! With over 45 years experience we (and Woodford) are so fortunate to have him working with us. Neil is semi-retired but stil 'gets a kick' out of helping people. Neil works on Friday and Saturday mornings before taking off on his motor bike to explore the surroundings.
ACUPUNCTURE-  Rebecca Sweeny 
Rebecca spent four and a half years studying her Bachelor of health science (Acupuncture) at the Endeavour College of Natural Health, which included a three week internship in Nanjing, China, where she spent time in the hospitals studying the diverse range of conditions that came through the door.
She has owned and operated her own clinic in Morayfield for 10 years and has recently decided to close this clinic and join the wonderful team at Woodfloria. 
Rebecca enjoys treating lots of different conditions but her passion lies in all things Womens Health, specifically Fertility and Pregnancy, and IVF support.
Member of the Australian Acupuncture and Chinese Medicine Association, registered with the Australian Health Practitioner Regulation Agency (AHPRA), work cover provider and health fund provider.
Availability is Tuesday and Wednesdays
MASSAGE– Jacqueline Heeb
Jacqueline Saskia Heeb is a multi-certified Massage and Sound Therapist as well as a Nada Yoga/Hatha Yoga Teacher living in Sandy Creek.Jacqueline ran her own Day Spa successfully for many years in Switzerland and later in Brisbane before she joined the Woodfl
oria Team.
Jacqueline believes that the well-being of our body is connected with the well-being of our mind, our soul and our surrounding.
She has created for her clients her own Signature Massage called Lomi Lomi Kua Ikaika Back Massage with deep tissue work and mobilisations to help her clients to overcome back, neck and shoulder pain. Whichever Massage you will choose – Jacqueline offers you a holistic personalised and professional service with a healing touch.
She is excited to be part of the Woodfloria Team and is passionate helping her clients to get rid of tensions or simply to relax.
Jacqueline is available Monday, Tuesday, Thursday and Friday
MASSAGE- Nita Eadie
Nita has had 25 years of massage experience in Sydney and has recently moved to the Woodford area from Buladelah where she ran a farm stay as well as her own massage practice. Nita is semi-retired and works at
Woodfloria Saturday mornings and Monday/Friday afternoons. In addition to massage Nita is able to include cupping which can help with pain, inflammation and blood flow. Outside of work hours Nita and be found riding a horse somewhere in the Woodford area.
ASTROLOGY – Jennifer Barr
Jennifer would love the opportunity to share her passion for Astrology with you.
Her unique interpretation of Astrology is designed to serve and support YOU in navigating and unlocking the depth and wisdom of Astrology and what your Natal Birth chart has to offer you.
Her passion for Astrology began when she commenced formal Astrological studies in 2003. This education, over the years has led her on a journey through many branches of Astrology – offering her a large 'tool-box' to utilize and draw from during an Astrology Consultation for her clients.
Jennifer is available on Wednesdays
Despite all that is going on in the world it is great to see so many of our clients taking the time to look after themselves. Regular treatments, whether it be Massage, Acupuncture or Yoga help to boost our immune system and create peace in our minds and body
Contact us today to find out the perfect treatment option and practitioner for you. Every practitioner is different and when you find someone that you truly connect with it becomes an exciting experience for you both and you find yourself looking forward to seeing them regularly.

Regards
Michelle